Dermalux® LED phototherapy is a multi-award-winning treatment that combines clinically proven wavelengths of light delivered at therapeutic doses to naturally stimulate skin rejuvenation and resolve problem skin conditions for the face and body. Utilising the latest generation light-emitting diode (LED) technology, Dermalux® LED phototherapy is clinically proven for the treatment of a wide range of skin concerns, reducing visible signs of ageing, pigmentation and environmental damage, and resolving inflammatory skin conditions such as acne and rosacea. A unique patented feature of the Dermalux® system is that all three light wavelengths (red, blue and near-infrared) can be delivered either individually or simultaneously in any combination, targeting multiple concerns in one treatment session.
Dermalux® is clinically proven to be safe for all skin types and conditions, and can be used to address:
Lines and wrinkles
Pigmentation and sun damage
Acne
Rosacea
Eczema
Psoriasis
Vitiligo
Fungal skin conditions
Blemishes
Bruising
Burns
Dermatitis and sensitive skin conditions
Dehydrated skin
Open pores
For more information on Dermalux®, click here.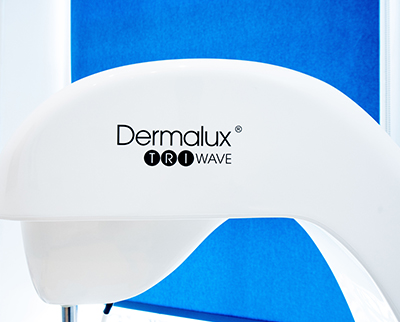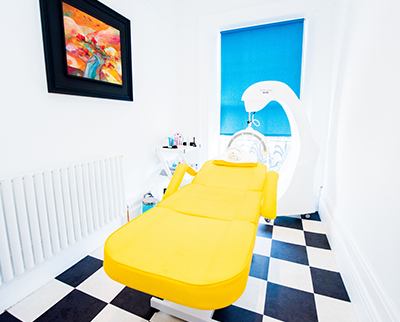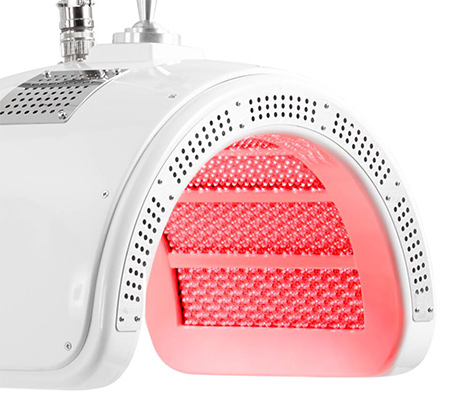 My skin is still looking flawless after the last Dermalux treatment ... Thank you so much for all your help getting me ready for the wedding. I can always rely on you to make my face flawless.
---
Questions and answers
What is Dermalux® LED phototherapy?
LED phototherapy is a heat-free light treatment which applies beneficial light to the skin to stimulate various cellular processes and produce a therapeutic effect. Dermalux® uses evidence-based wavelengths delivered at a skin-enhancing intensity and dose to activate cellular renewal and repair, fuel the manufacture of collagen and elastin, reduce inflammation, and destroy acne-causing bacteria. Treatment can also improve skin laxity, texture and clarity, shrink enlarged pores, and reduce pigmentation and scarring.
What happens during Dermalux® treatment?
Dr Rose, having made a thorough assessment of your skin, selects the most effective wavelengths of light for your treatment; you simply lie back and relax under the Dermalux® system.
How long does the treatment take?
Dermalux® treatment takes 20 or 30 minutes depending on the indication.
Is it painful?
Dermalux® is a completely non-invasive, painless and safe treatment which is suitable for all skin types, without downtime.
When will I see results?
Dermalux® instantly revitalises a tired and dull complexion. Just one treatment improves circulation, hydration and radiance, and calms redness and irritation. Treatment also increases serotonin levels to promote a feeling of wellbeing, helping to relieve the stresses and strains of everyday life.
How long does Dermalux® last?
Results from one course of treatment can be seen for up to six weeks. Courses can be repeated as often as required. Dr Rose will advise you on the best course of treatment depending on the condition of your skin. The results of Dermalux® treatment are cumulative and improvements will continue even after treatment has stopped.
Is Dermalux® safe? Are there any side effects?
Dermalux® is a completely non-invasive, year-round treatment which is clinically proven to be safe for all skin types and even the most sensitive of skin conditions. Unlike sun beds, LEDs do not contain any harmful UV wavelengths, so cannot damage the skin. In over 1,700 clinical studies for LED therapies, there have been no reported side effects.
Click here to view Dermalux® before and after photos.