Dr Rose is delighted to offer Emsella®, a breakthrough treatment for pelvic floor weakness and urinary incontinence. Emsella® is a completely non-invasive treatment designed to strengthen the pelvic floor muscles. The patient remains fully clothed during treatment, which is a walk-in, walk-out procedure with no downtime.
Ageing, childbirth, menopause and changes in weight can contribute to weakening of the pelvic floor muscles. This can lead to the pelvic floor insufficiently supporting the pelvic organs, and a consequent reduction in bladder control. Other symptoms can include reduced intimate sensation and a feeling of heaviness in the pelvis.
Emsella® stimulates the pelvic floor muscles, creating thousands of supramaximal contractions per session. Over a course of treatment, repeated stimulation leads to strengthening of the pelvic floor, and regained bladder control.
Emsella® has been approved by the US FDA as an effective treatment for urinary incontinence and vaginal laxity. Studies have shown that 95% of patients experience a noticeable improvement in their symptoms after a course of treatment, with a 75% reduction in pad usage. This can be a huge boost to confidence, and significantly improve quality of life.
For more information on Emsella®, click here.
I'm so pleased to be able to offer the FDA-approved Emsella® chair in clinic. To be able to effect such positive difference for a patient whilst they are literally sitting for half an hour at a time seemed too good to be true. But once I had read the clinical papers, heard the feedback, and tried the Emsella® for myself, I couldn't wait to bring this service, alongside specialist pelvic health physiotherapy, to Dr Rose Club.
---
Specialist Pelvic Health Wraparound Care
Rebecca Corran BSc Hons Physiotherapy PGCert Women's Health Physiotherapy MCSP HPC
We are fortunate to have teamed up with Becky Corran from Pelvic Health Physio, a highly qualified and experienced physiotherapist, to provide specialist supportive care to optimise your Emsella® program. Becky has over 15 years' experience working in this specialist field, enhancing and transforming many lives affected by this common and debilitating problem, and is able to offer a package of care at Dr Rose Club to optimise your Emsella® treatments and the maintenance of your pelvic health after your course is completed. Becky fully understands the sensitive nature of pelvic health problems; through her calm, kind manner and wealth of experience, she has the ability to quickly put patients at ease, enabling them to discuss their pelvic health without embarrassment.
If you choose to add the wraparound care package, Becky will carry out a comprehensive assessment to understand and discuss your current symptoms, and will also provide a pelvic floor check (if wished) to obtain baseline information of strength, range of muscle motion and endurance, plus any overactivity. She will advise you on changes which could be made, and exercises to improve pelvic floor health.
Following assessment, Becky will supervise the beginning of your first Emsella® treatment session, to encourage optimal positioning and brain-body connection with the sensations of pelvic floor contraction and release.
After your treatment course is completed, Becky will provide a follow-up appointment to reassess symptoms and improvements noticed, repeat your pelvic floor check, and discuss your tailored home exercise program to ensure you are able to use your improved pelvic floor strength in a functional way to effectively maintain and enhance the results the program has achieved.
For more information on Becky Corran, click here.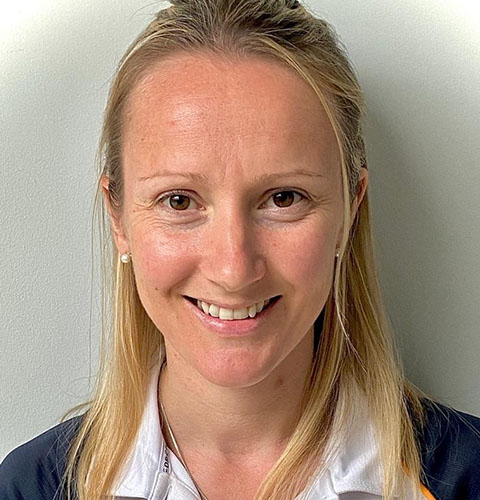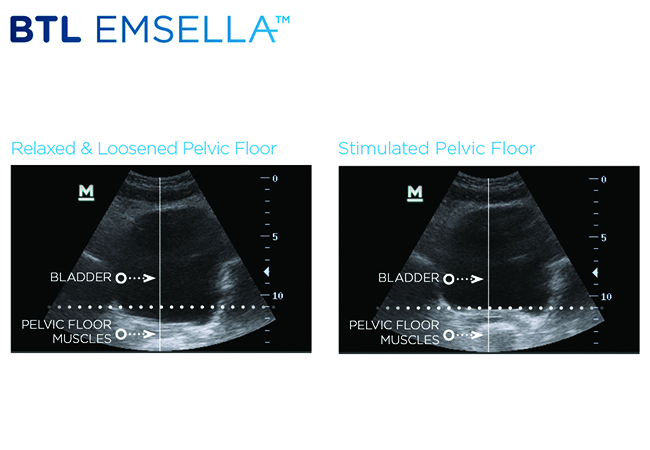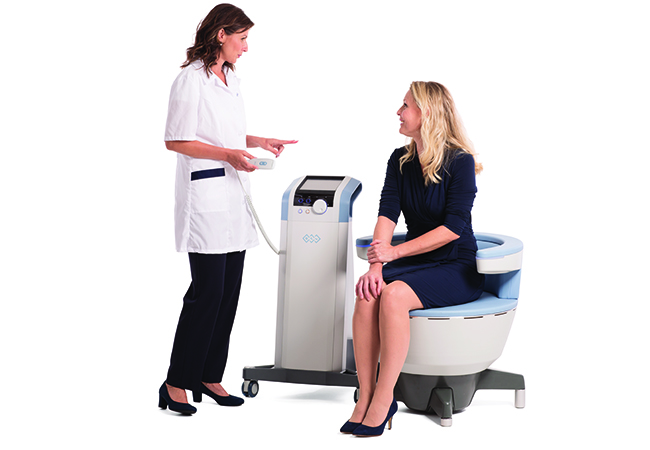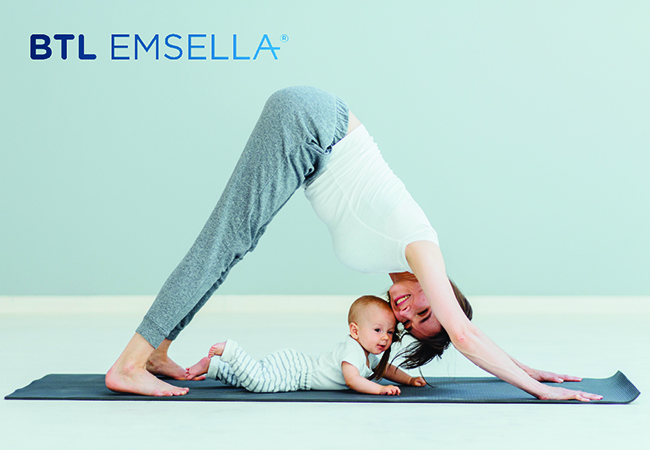 Questions and answers
What is Emsella®?
What is the pelvic floor?
Who can benefit from Emsella® treatment?
How does it work?
What happens during Emsella® treatment?
How long does the treatment take?
Is it painful?
When will I see results and how long do the results last?
Is the treatment safe? What are the potential side effects?
Are there any conditions that could make me unsuitable for treatment?
How much does a course of Emsella® treatment cost?